There is nothing as harmonious in the garden as an urn planted with blooming flowers or a properly weathered, moss covered scenic statue on a pedestal along the garden path. Garden ornaments are not just a part of the decorative arrangement, the serve many purposes. Well-sited, quality made outdoor ornaments work as a focal point, a centre piece of your natural environment. Garden sculptures can create an accent, even direct the eye placed, along the imperial path or cozy garden corner.
Imagine yourself, walking on well-maintained path near a flourishing flowerbed or glimpsing from under woodland and getting surprised by stone cast sweet turtles or a majestic, curved garden bench with aged effect. Tastefully arranged ornaments for your garden not only add up to an idyllic atmosphere but also bring a sense of unexpectedness.
They are not just décor items but are functional. A resting place created by garden benches is your corner to contemplate mother nature or take a rest, a sundial in the garden is a great way to know the time. Urns, vases, and pots make for amazing cozy homes for flowers, herbs, even vegetables.
Ready to create an outdoor oasis of your dream? Here are 10 brilliant garden ornaments ideas to add style and comfort to your outdoor space, no matter the size.
An antique looking elegant birdbath placed where paths converge or in one corner of burgeoning flowerbed will create a look of an Old-World water feature. Rusty lanterns, watering cans picked up at flea market laying down near your bird attracting arrangement will draw the eyes to the timeworn decor.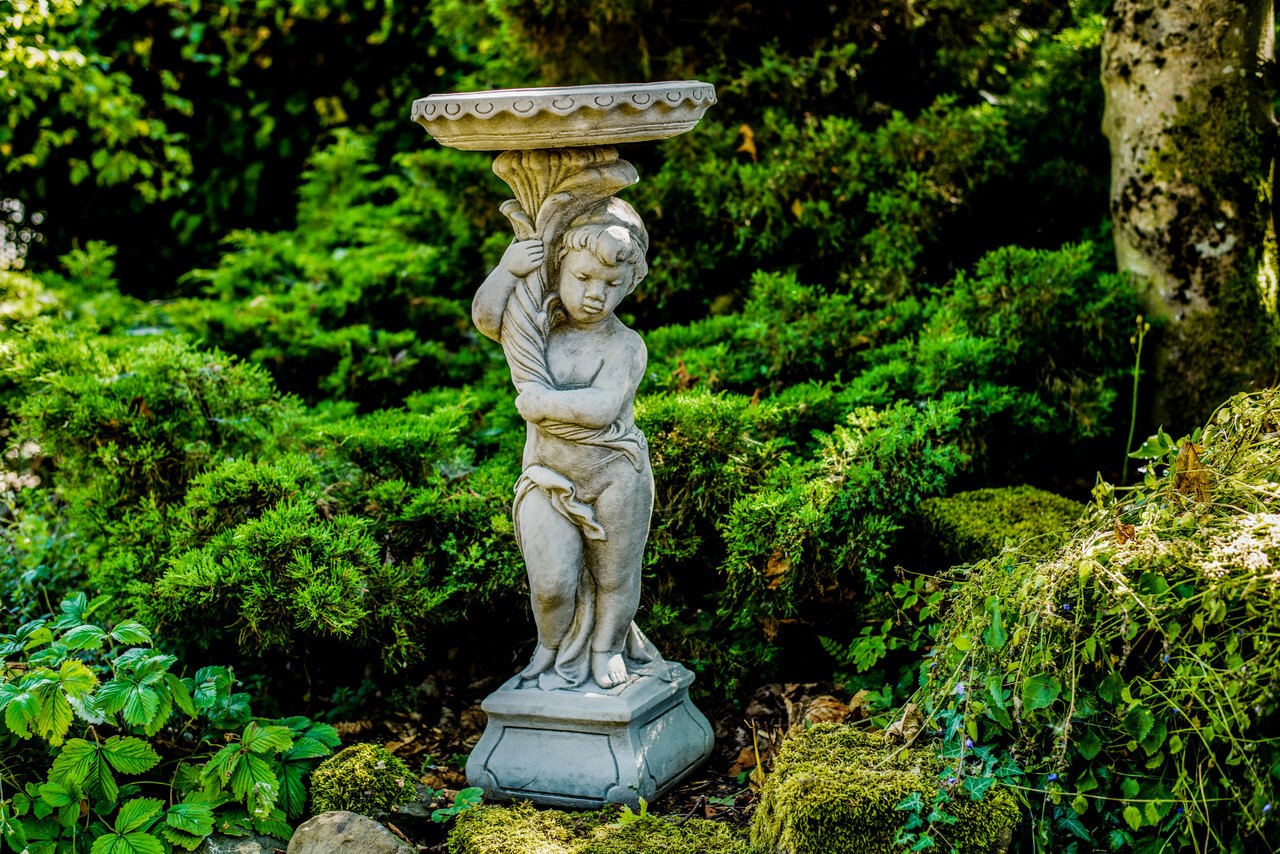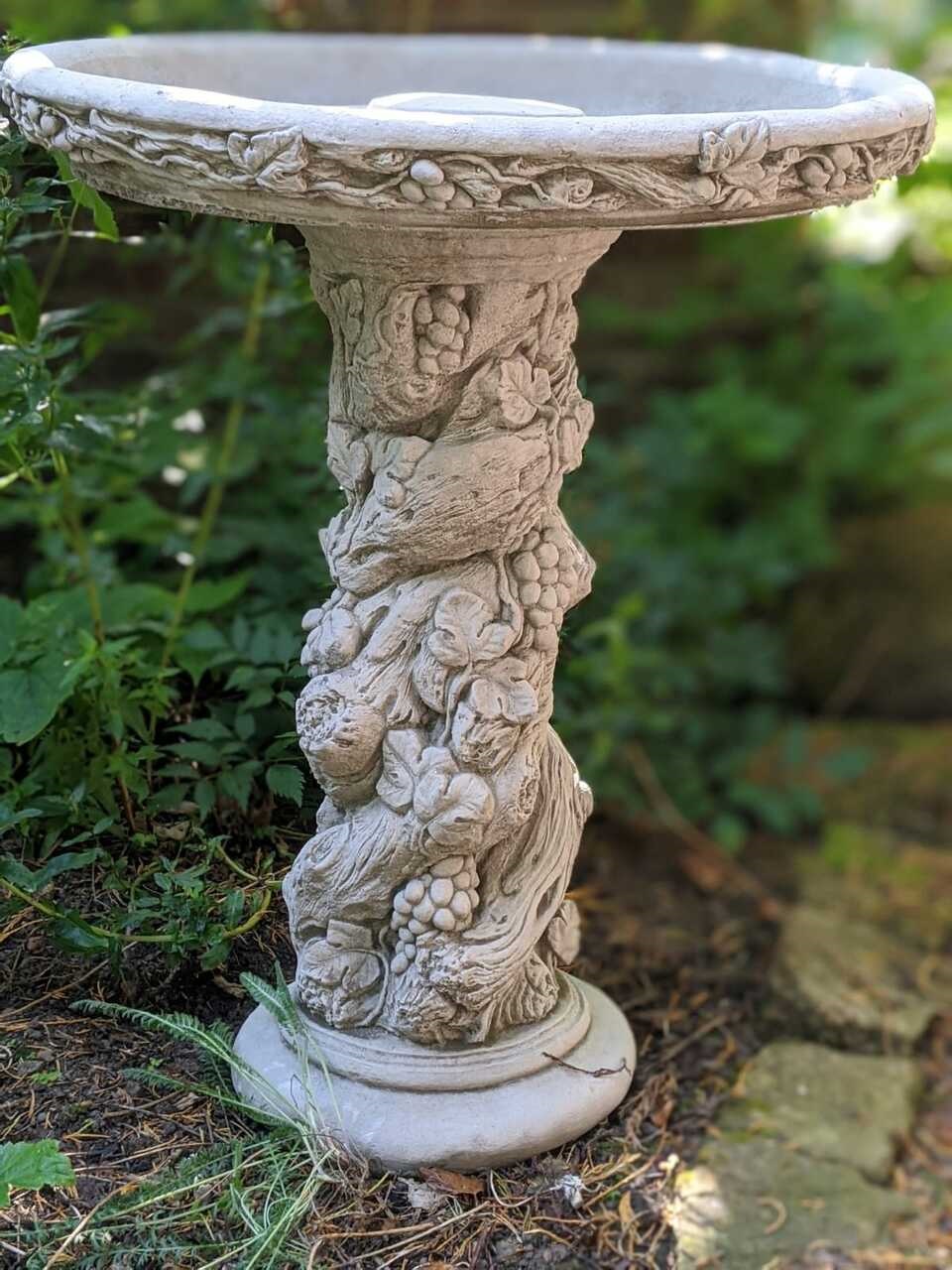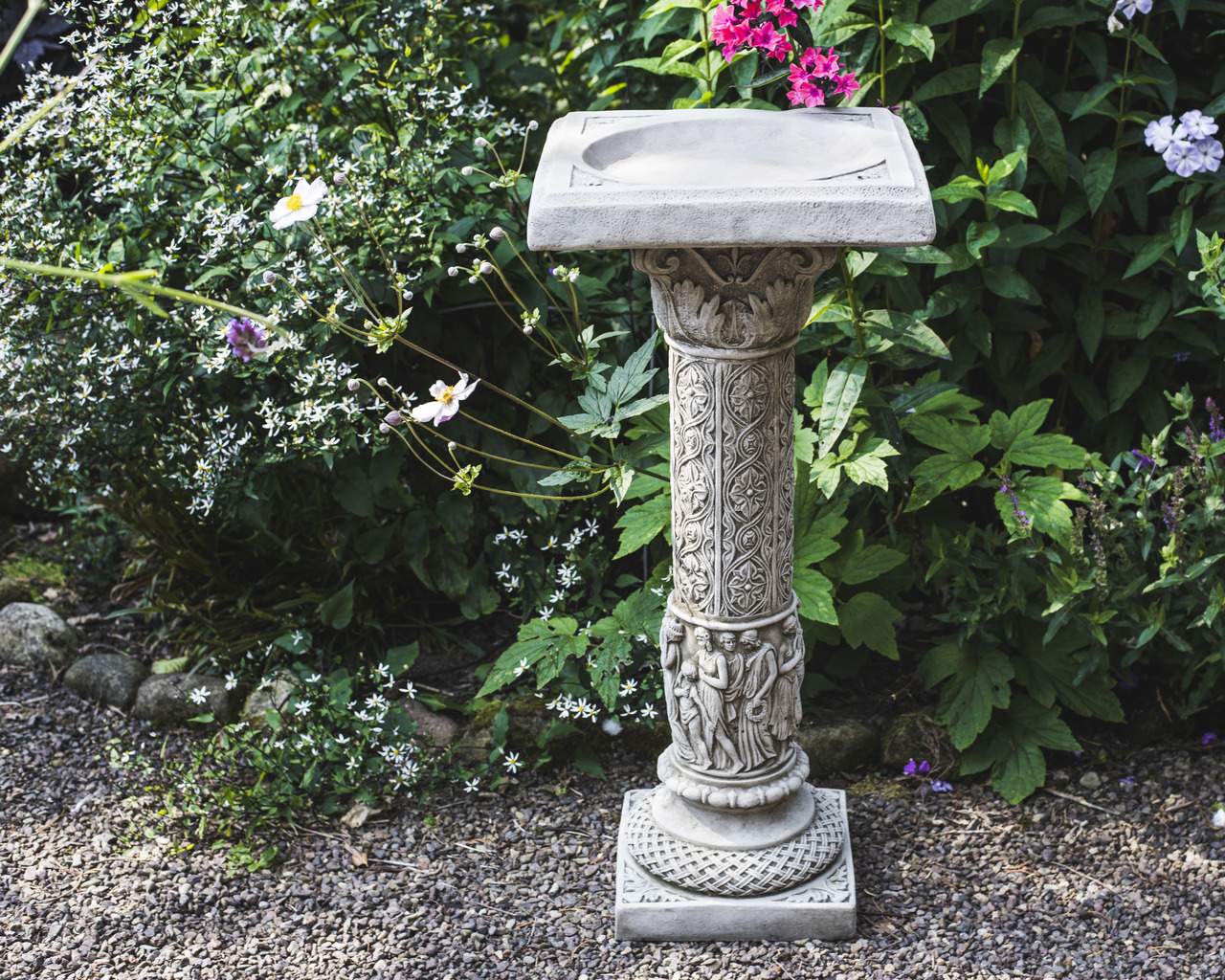 Fill the bath with fresh, shallow water and enjoy watching the birds flying around your patio or garden.
Hearing the trickle of water is an inviting and irresistible lure to explore a natural environment. Listening to its sounds, your guests want to track it to its source. A fountain with around basin creates a soundtrack for any garden. Almost life-size and in ancient Greek style the lady is reclining on to a large basin with the vining flowers around.
Or what about this striking statue featuring a long wavy-haired girl appearing from the shell and holding a shell vessel above her head? This water feature is cast to impress.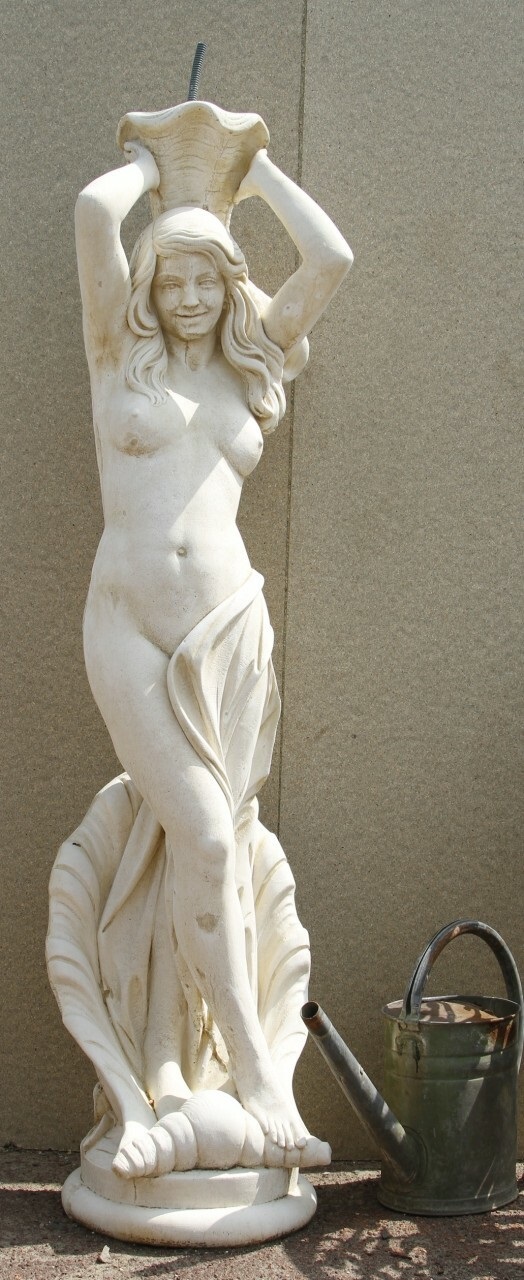 Entice your guests with garden perfumes! Natural scents wafting from architectural garden urns and vases, create their own joyous atmosphere. Imagine entering a garden with elegant entryway urns welcoming you with honeysuckle, or jasmine or passing by a giant white stone cast vase planted with lemon blossoms. Blissful!
Timeless sophistication and a real asset to any garden.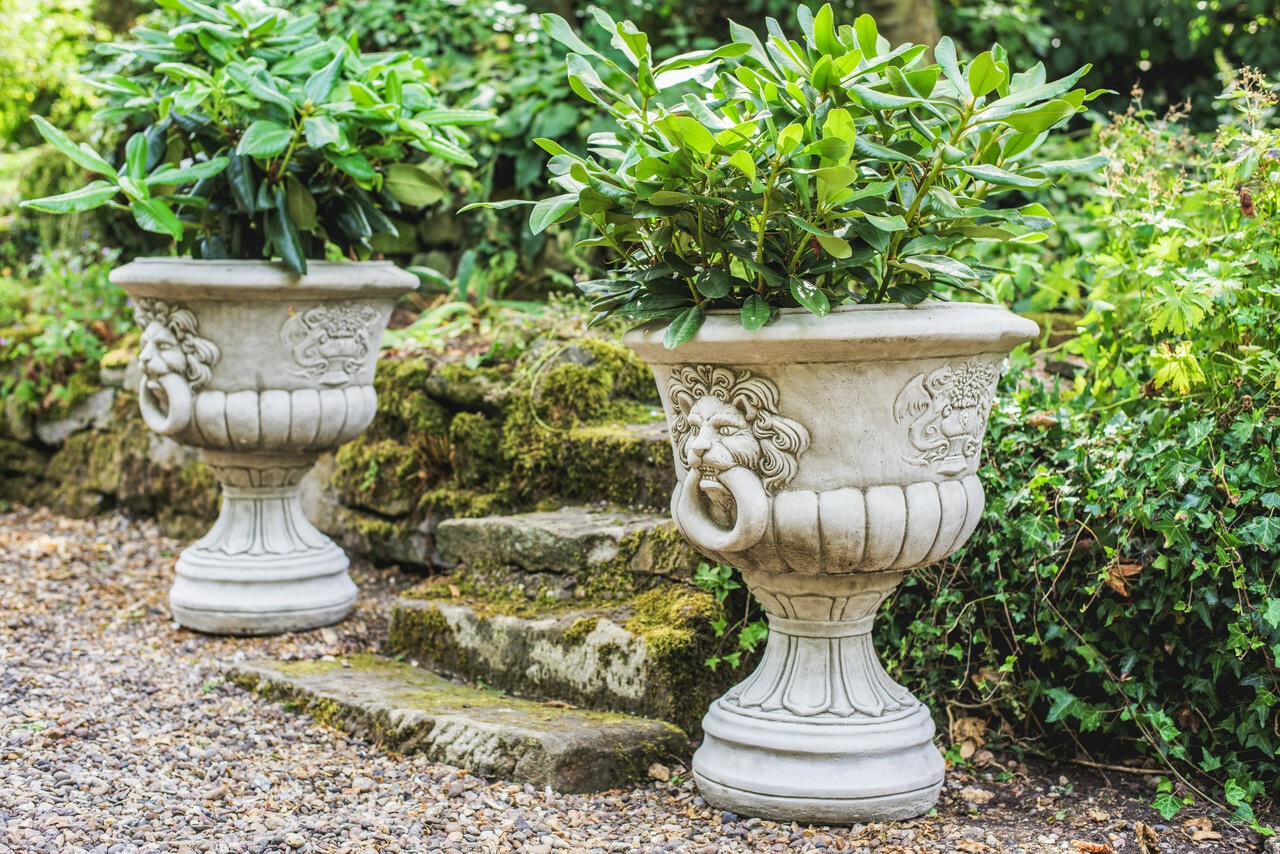 Stunning, classical design of garden vases on plinths make a statement to any garden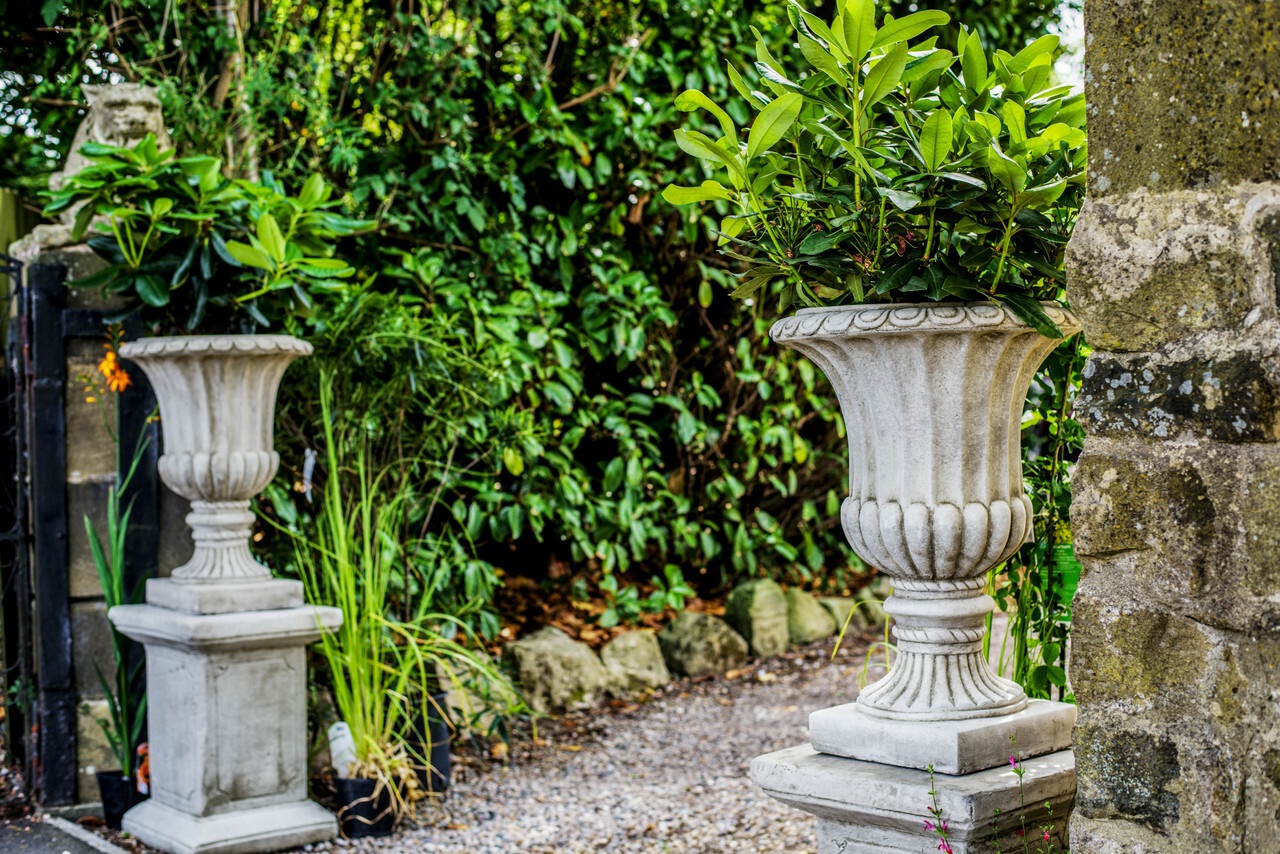 Magical design with intricate details.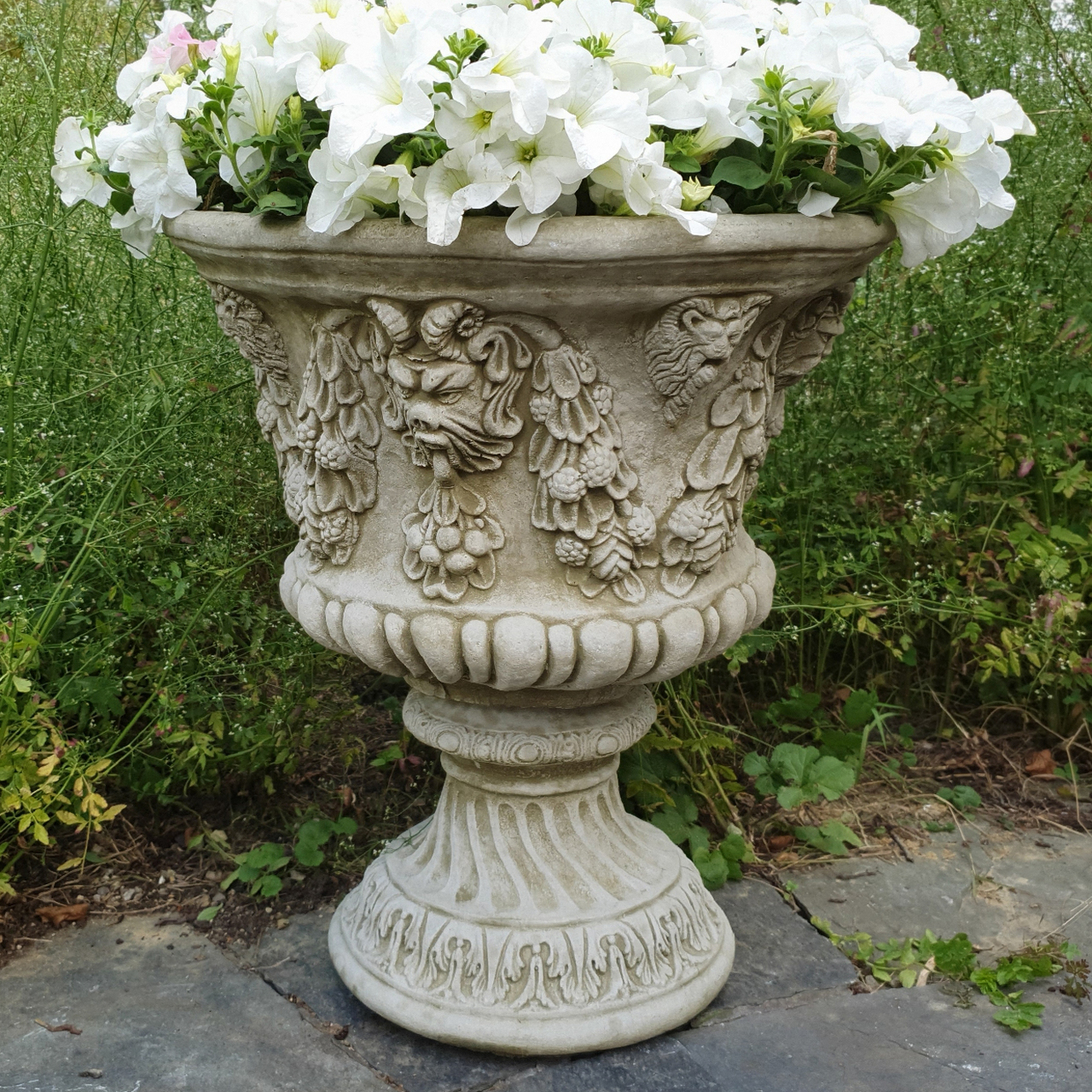 Summertime is perfect for placing a garden vase with scented, blooming flowers like cereus around the main dining table.
Outdoor ornaments with antique finish have the ability to make a new garden appear as if it has been blooming forever. To achieve this fancy image, we advise you to use gothic cathedral fragments, like mirrors, wall plaques and benches. Located in a gravel clearing, stone cast ornaments bring a fanciful, lived-in look to a garden designed just a few years ago.
This extremely cute and charming stone cast dragon - would look perfect in any garden or as a pillar or gatepost ornament.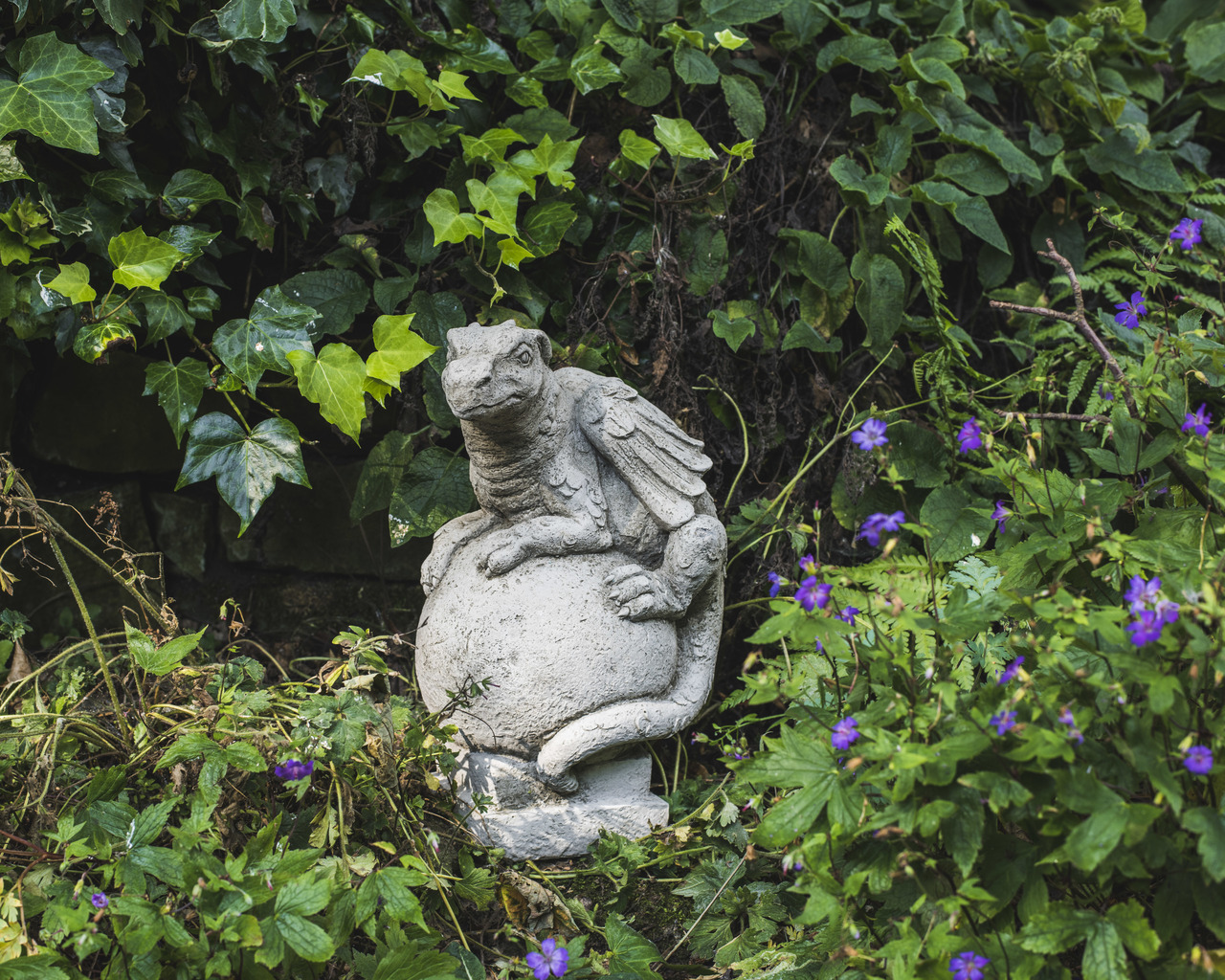 These precisely detailed of male and female facial features in a leafy forest design are a perfect find for those who want to bring mystical, fairy atmosphere to there garden.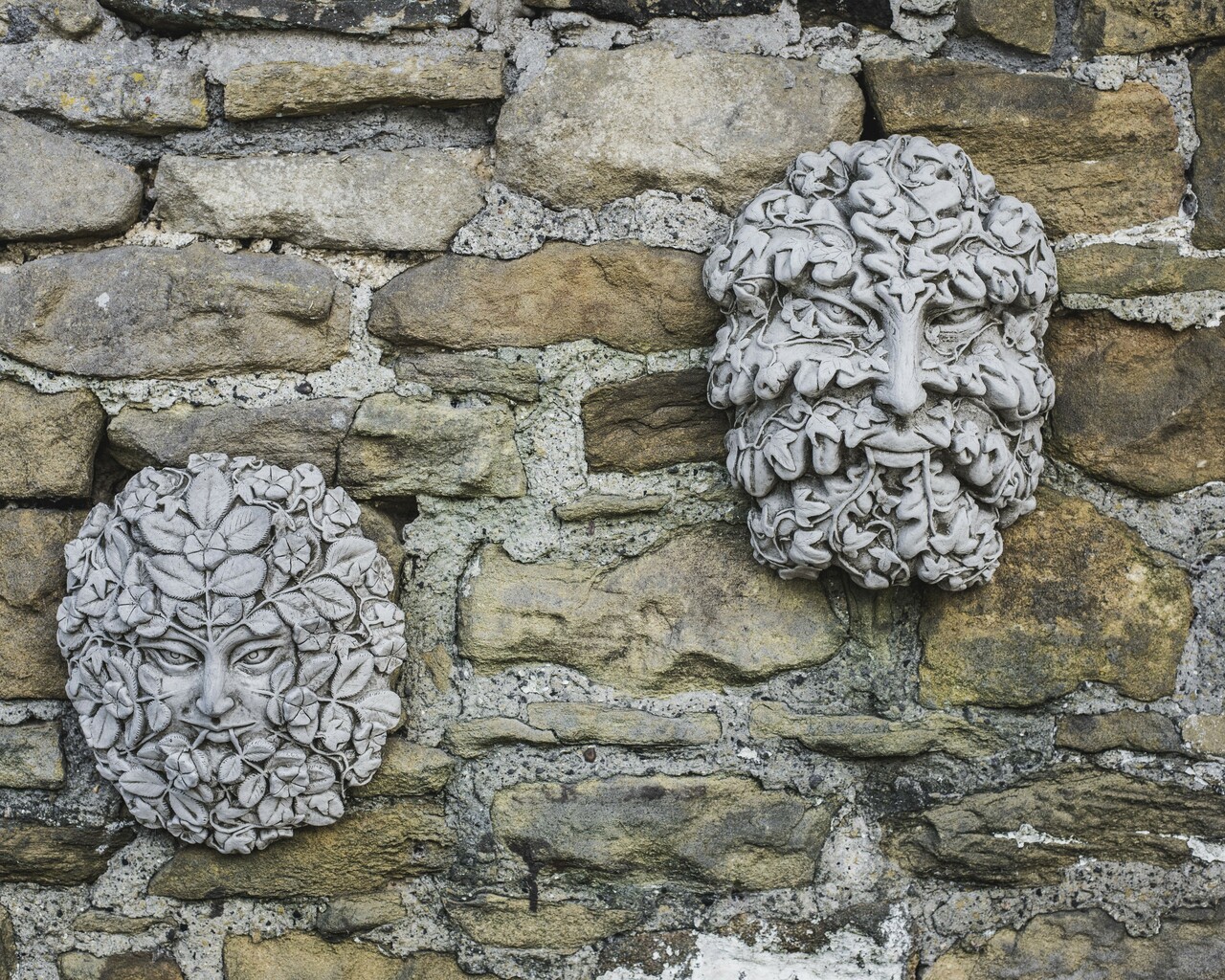 Whatever you chose, you can call our friendly customer service. And discuss about your garden landscape, and the special characteristics of what you are looking for.